Staff
Our staff is committed to providing support, compassion, information, and direction as needed to all members of our community, their families, and friends who are dealing with loss and grief.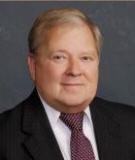 Thaddeus M. Larkowski
Owner / Funeral Director
Ted graduated from Worsham College of Mortuary Science (Chicago) in 1964. He served his apprenticeship at Wenban Funeral Home and continued with the funeral home until 1967. He left Wenban Funeral Home in 1967 to pursue an opportunity to purchase a funeral home in Chicago, which he owned and operated from 1967 until 1976. Ted rejoined Wenban Funeral Home in 1976 and purchased the funeral home from then owner, George "Sonny" Wenban, Jr.

Ted has served on both the Northeastern Illinois Funeral Directors Association as President from 1990 until 1992 and The Illinois Funeral Directors Association Legislative and Political Action Committee from 1992 to 1993. In June of 2005 Ted received the Distinctive Service Award from the Illinois Funeral Directors Association in recognition of more than forty years of honorable service to the funeral profession.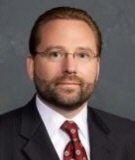 Timothy J. Larkowski
Owner / Funeral Director
Tim completed his Mortuary Science studies at Southern Illinois University, Carbondale in 1986 and later served his internship with Wenban Funeral Home. He obtained his Master's Degree in Exercise Physiology at the University of Illinois at Chicago after earning his Bachelor's Degree.